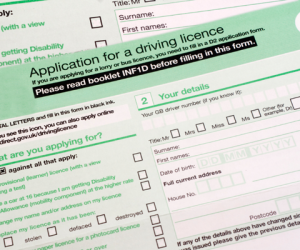 Saving money when applying for your driving licence
Want to save money when you apply for your provisional driving license or renewing you full driving license?
According to the DVLA, would-be motorists are spending more than they should when applying for their first provisional driving licence. Data collected under the Freedom of Information Act show that between 1st of January 2016 and 17th November 2018, 1.6 million first time drivers applied for their first provisional licence by post, costing an astonishing £10 million more than if they had applied online. While it is perfectly legal and acceptable to apply for your provisional licence by post, many drivers are unaware of the savings they can make by applying for their first provisional driving licence online.
The cost of applying for a provisional driving licence online is £34, while applying by post will cost you an additional £9, at the fixed fee of £43. As well as saving you money, applying online can save time, offering a convenient alternative to the postal method.
Renewing your driving license online will also save you money.
When it comes to renewing your licence, the same principle applies, with online renewal costing £14 – £3 cheaper than renewing by post. You're driving licence must be renewed every 10 years until the age of 70, after which renewal is every 3 years.
How to apply online
You can apply for your provisional licence 3 months before you are 16 and are able to read a number plate with or without glasses from a distance of 20 metres.
To apply for a first-time provisional driving licence, you will need to provide the DVLA with the following information:
A valid passport (not required if you hold a biometric UK passport)
Addresses you have lived at in the last 3 years
Your national insurance number
You can apply online for your first provisional driving licence by visiting the DVSA website at https://www.gov.uk/apply-first-provisional-driving-licence.